Have the water practically to yourselves, glide along without worrying about the other river traffic, as there virtually isn't any! Enjoy the sun setting on the beautiful riverside College buildings. See the Wren Library bathed in the late pink sunlight of an early summers evening. We cannot recommend this tour option enough! Our guide will pace the tour to your own individual group's taste, talking as much or as little as you desire.
Bring just a few people or fill the whole boat with family, friends or work colleagues. This can be as relaxed or as formal as your occasion requires. Our guides are masters at reading their customers requirements.

Note
A minimum of 24 hours notice required for booking Evening Tours – as they are outside of our regular opening hours, so require specific staff arrangements – please call or email to confirm your booking If booking a tour on the day – we may not be able to guarantee your specified time slot – we will do our best, but at peak times you may have to wait
When...
Evening Private Tours run between 6pm – 8pm on weekdays and until 9pm on summer weekends. (email us for specifics). We can accommodate most of your individual requirements. For example, one way tours, drop offs to College landing stages, refreshment provision, pick ups from College landing stages, and large groups.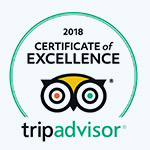 The most Amazing Punt Company river tour that i had with " Josh " he made the journey unforgettable he was explaining everything and show us every sight with details... read more " he is such a An enthusiastic ambitious young man who works with passion and loves his job.Thanx Josh.

rafa717


15 February 2023

Great team, excellent customer service! Joe was our guide and he was amazing. Full of knowledge, patience and great sense of humour. Thank you for having us.

AfsanaN7


15 February 2023
Here are some frequently asked questions to help you plan your day