May Ball Firework Punting
May Ball Firework Punting
Enjoy the highlight of Cambridge University's year from the comfort of your own private punt. Fireworks Punting in Cambridge. Monday 19th June & Tuesday 20th June 2023
This year Trinity and Clare College are holding their May Balls on Monday 19th June followed by the St Johns and Queen's College May Balls on Tuesday 20th June. These colleges compete each year for the best firework displays and you can be there to take it all in from a chauffeured punt; without a doubt the best way to see the spectacle.
We offer private punt hire so you can make the most of the Cambridge May Week Fireworks and Celebrations whatever your group size – up to 12 per boat. Our boats depart at 8.30pm to give your chauffeur plenty of time to navigate your boat to a great vantage point for the firework extravaganza at 10.30 – 11.00pm.
The atmosphere on the River Cam over these two evenings of May Week is unrivalled by any other night of the year. So bring along your Champagne or hot chocolates and let us guide you along the river and you can sit back and take it all in.
We have limited availability for both nights so please book early to avoid disappointment.
Price per Tour: 
Mon June 19th: £350
Tues June 2oth: £300
May Ball Fireworks Punting Tour
Monday 19th June 2023 – Trinity May Ball

Tuesday 20th June 2023 – St John's May Ball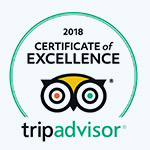 The most Amazing Punt Company river tour that i had with " Josh " he made the journey unforgettable he was explaining everything and show us every sight with details... read more " he is such a An enthusiastic ambitious young man who works with passion and loves his job.Thanx Josh.

rafa717


15 February 2023

Great team, excellent customer service! Joe was our guide and he was amazing. Full of knowledge, patience and great sense of humour. Thank you for having us.

AfsanaN7


15 February 2023
Here are some frequently asked questions to help you plan your day