Take a romantic river tour with just your loved one. The River Cam provides a beautiful setting for a romantic outing. Enjoy it's meandering path as you sit back, snuggled up in your own private boat. Listen to our chauffeur's commentary of the picturesque scenery, or, he can just punt the boat and you can be alone, whispering sweet nothings to each other as the sights go by.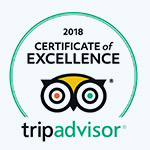 The most Amazing Punt Company river tour that i had with " Josh " he made the journey unforgettable he was explaining everything and show us every sight with details... read more " he is such a An enthusiastic ambitious young man who works with passion and loves his job.Thanx Josh.

rafa717


15 February 2023

Great team, excellent customer service! Joe was our guide and he was amazing. Full of knowledge, patience and great sense of humour. Thank you for having us.

AfsanaN7


15 February 2023
Here are some frequently asked questions to help you plan your day