At the Cambridge Punt Company we can assist your group with our flexible approach to your booking. You can schedule a departure time that suits you from our conveniently located Boat Station (CB5 8AQ) just in front of La Mimosa Restaurant.
We have a coach stop only a 2 minute walk away across the river opposite the Arundel House Hotel CB4 3AN.
We can offer a good discount for large numbers coming during the week. We can fit into your group's schedule. We can help to plan other activities. We can offer refreshments, picnics and walking tours.
We do have some multi-lingual staff members too. All our staff are trained to give in-depth and interesting historical tours of the famous 'Backs'. They will give your group detailed account of many well researched anecdotes and stories of the riverside colleges.
We are fully equipped to take school parties – we can send you relevant documentation required by some authorities : risk assessments, public liability certificates etc.
If booking a tour on the day – we may not be able to guarantee your specified time slot – we will do our best, but at peak times you may have to wait. (Tour duration 45-50 mins).
Get in Touch!
If you have a question about what you need just give us a call, we can make the booking process unproblematic. Payments can be taken by simple bank transfer or PDQ payments, including corporate cards.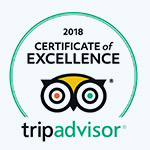 The most Amazing Punt Company river tour that i had with " Josh " he made the journey unforgettable he was explaining everything and show us every sight with details... read more " he is such a An enthusiastic ambitious young man who works with passion and loves his job.Thanx Josh.

rafa717


15 February 2023

Great team, excellent customer service! Joe was our guide and he was amazing. Full of knowledge, patience and great sense of humour. Thank you for having us.

AfsanaN7


15 February 2023
Here are some frequently asked questions to help you plan your day