CLARE COLLEGE, CAMBRIDGE
The college was founded in 1326 by the university's Chancellor, Richard de Badew, and was originally named University Hall. Providing maintenance for only two fellows, it soon hit financial hardship. In 1338, the college was refounded as Clare Hall by an endowment from Elizabeth de Clare, a granddaughter of Edward I, which provided for twenty fellows and ten students. The college was known as Clare Hall until 1856, when it changed its name to "Clare College". (A new "Clare Hall" was founded by Clare College as an exclusively postgraduate institution in 1966.)
KINGS COLLEGE, CAMBRIDGE
King's College is a constituent college of the University of Cambridge, England. The college's full name is "The King's College of our Lady and Saint Nicholas in Cambridge", but it is usually referred to simply as "King's" within the University. The college was founded in 1441 by King Henry VI, soon after its sister college in Eton. However, the King's plans for the college were disrupted by the civil war and resultant scarcity of funds, and his eventual deposition.
QUEENS COLLEGE, CAMBRIDGE
The college was founded in 1448 by Margaret of Anjou (the Queen of Henry VI), and refounded in 1465 by Elizabeth Woodville (the Queen of Edward IV). This dual foundation is reflected in its orthography: Queens', not Queen's, although the full name is The Queen's College of St Margaret and St Bernard, commonly called Queens' College, in the University of Cambridge.
THE MATHEMATICAL BRIDGE
The bridge was built in 1749 by James Essex the Younger (1722-1784) to the design of William Etheridge (1709-1776).
It has subsequently been rebuilt to the same design in 1866 and 1905. For those who have fallen prey to the baseless stories told by unscrupulous guides to gullible tourists, it is necessary to point out that Isaac Newton died in 1727, and therefore cannot possibly have had anything to do with this bridge.
THE BRIDGE OF SIGHS
The Bridge of Sighs in Cambridge is a covered bridge belonging to St John's College of Cambridge University. It was built in 1831 and crosses the River Cam between the college's Third Court and New Court. The architect was Henry Hutchinson. It is named after the Bridge of Sighs in Venice, although they have little architecturally in common beyond the fact that they are both covered. The bridge is one of Cambridge's main tourist attractions and Queen Victoria is said to have loved it more than any other spot in the city.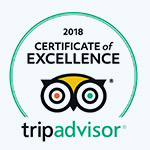 The most Amazing Punt Company river tour that i had with " Josh " he made the journey unforgettable he was explaining everything and show us every sight with details... read more " he is such a An enthusiastic ambitious young man who works with passion and loves his job.Thanx Josh.

rafa717


15 February 2023

Great team, excellent customer service! Joe was our guide and he was amazing. Full of knowledge, patience and great sense of humour. Thank you for having us.

AfsanaN7


15 February 2023