QUEENS COLLEGE, CAMBRIDGE
QUEENS COLLEGE, CAMBRIDGE
The college was founded in 1448 by Margaret of Anjou (the Queen of Henry VI), and refounded in 1465 by Elizabeth Woodville (the Queen of Edward IV).
This dual foundation is reflected in its orthography: Queens', not Queen's, although the full name is The Queen's College of St Margaret and St Bernard, commonly called Queens' College, in the University of Cambridge.
In 1446 Andrew Dokett obtained a Charter from King Henry VI to found St Bernard's College on a site now part of St Catharine's College. A year later the charter was revoked and Andrew Dokett obtained a new charter from the king to found St Bernard's College on the present site of Old Court and Cloister Court. In 1448 King Henry VI granted Margaret of Anjou the lands of St Bernard's College to build a new college to be called Queen's College of St Margaret and St Bernard.
By 1460 the Library, Chapel, Gatehouse and the President's Lodge were completed and the chapel licensed for service. In 1477 and 1484 King Richard III made large endowments to the college, which were later taken away by King Henry VII. 
Between that time and the early 1600s many improvements were made and new buildings constructed, including the Walnut Tree Building, which was completed in 1618. Since then the college has refurbished most of its old building and steadily expanded.
During the English civil war, the college sent all its silver to help the King. As a result the president and the fellows were ejected from their posts. In 1660 the president was restored.
In 1777 a fire in the Walnut-Tree Building destroyed the upper floors which had to be rebuilt 1778-82.
In 1823 the spelling of the college's name officially changed from Queen's to Queens'. The earliest known record of the college Boat Club dates from 1831. In 1862 the St Bernard Society, the debating club of the college was founded. In 1884 was the first football match played by the college team. Also in 1884, the St Margaret Society was founded.
In 1980, the first woman was admitted to the college.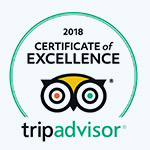 The most Amazing Punt Company river tour that i had with " Josh " he made the journey unforgettable he was explaining everything and show us every sight with details... read more " he is such a An enthusiastic ambitious young man who works with passion and loves his job.Thanx Josh.

rafa717


15 February 2023

Great team, excellent customer service! Joe was our guide and he was amazing. Full of knowledge, patience and great sense of humour. Thank you for having us.

AfsanaN7


15 February 2023