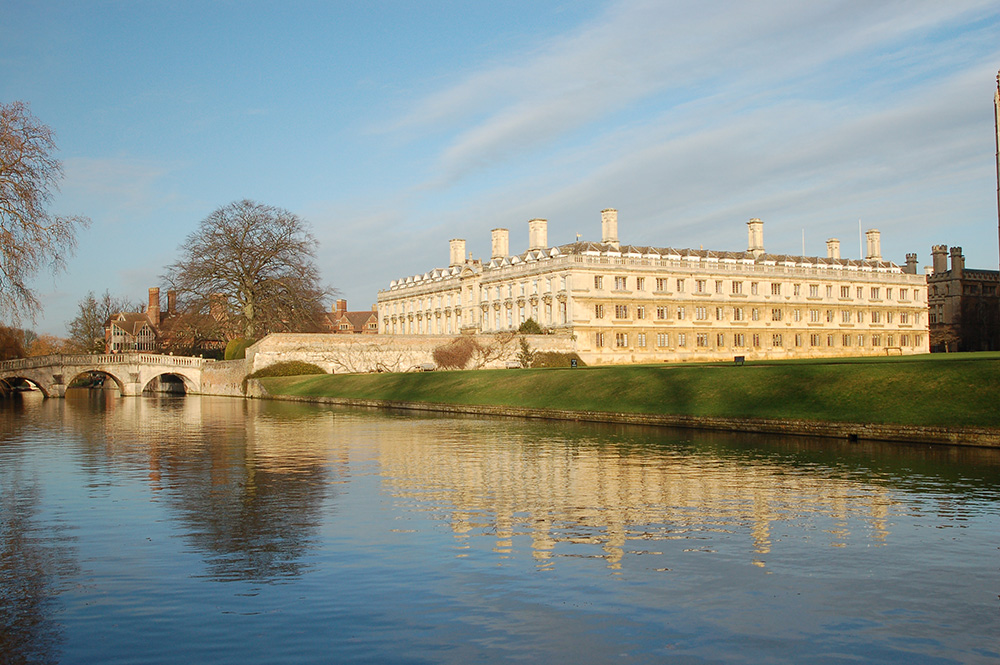 The college was founded in 1326 by the university's Chancellor, Richard de Badew, and was originally named University Hall.
Providing maintenance for only two fellows, it soon hit financial hardship. In 1338, the college was refounded as Clare Hall by an endowment from Elizabeth de Clare, a granddaughter of Edward I, which provided for twenty fellows and ten students. The college was known as Clare Hall until 1856, when it changed its name to "Clare College". (A new "Clare Hall" was founded by Clare College as an exclusively postgraduate institution in 1966.)
Clare's Old Court, a Grade I listed building, frames King's College Chapel as the left border of one of the most celebrated architectural vistas in England. It was built between 1638 and 1715, with a long interruption for the English Civil War. 
The period spans the arrival of true classicism into the mainstream of British architecture, such that its progress can be traced in the marked differences between the oldest wing to the north, which still has vaulting and other features in the unbroken tradition of English Gothic, and the final southern block, which shows a fully articulated classic style. 
The college's chapel was built in 1763 and designed by Sir James Burrough, the Master of neighbouring Caius College. Its altarpiece is Annunciation by Cipriani.

Clare has a much-photographed bridge over the river which is the oldest of Cambridge's current bridges. Fourteen stone balls decorate it, one of which has a missing section. A number of apocryphal stories circulate concerning this – the one most commonly cited by members of college is that the original builder of the bridge was not paid the full amount for his work and so removed the segment to balance the difference in payment. A more likely explanation is that a wedge of stone cemented into the ball as part of a repair job became loose and fell out into the river.
Clare's bridge connects Old Court to Memorial Court, which was designed by Giles Gilbert Scott and dedicated in 1926. A new court, Lerner Court, was opened in January 2009.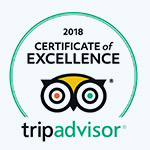 The most Amazing Punt Company river tour that i had with " Josh " he made the journey unforgettable he was explaining everything and show us every sight with details... read more " he is such a An enthusiastic ambitious young man who works with passion and loves his job.Thanx Josh.

rafa717


15 February 2023

Great team, excellent customer service! Joe was our guide and he was amazing. Full of knowledge, patience and great sense of humour. Thank you for having us.

AfsanaN7


15 February 2023